4 Key Criteria For Comparing Commercial Cleaning Companies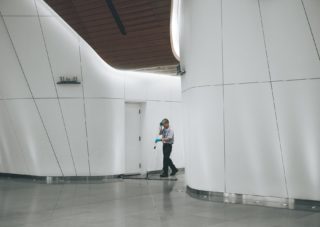 When it comes to owning and managing commercial, industrial, and public building spaces, working with a dedicated professional cleaning service is part of the package. However, pricing and standards of janitorial service quality differ widely from one cleaning company to another.
A lot of work goes into a thorough and precise RFP, but it's necessary in order to evaluate different vendors in a meaningful comparison. Due diligence in the RFP process will help you choose the service that's right for you and your building space and operations. Large differences in prices can be questioned for a variety of reasons, but in addition to cost, evaluate competing bids on these four main selection criteria.
Clear communication from top to bottom
In addition to one central contact person, you should be able to communicate with anyone in the vendor organization. Company president, site supervisor, and on-site service staff should be available if necessary to answer your questions and provide any information you need to know about company services, standards, and organizational values.
The company should make it easy to exchange information in real time. If communication is not open and proactive now, when a company is trying to win your business, then how will that company perform after you are signed up and under contract?
Routine reporting helps you keep up with cleaning and maintenance schedules in your facility, without having to babysit or oversee the process. Having open lines of communication will be key to your ongoing satisfaction that consistent results are being achieved. Documentation and detailed project reporting standards should be shown in the RFP to ensure the necessary performance metrics will be available.
Cleaning specifications to match your priorities
A service provider should demonstrate the capacity to accommodate your building or facility occupants and users. Size matters in some service models, and when cleaning schedules are compressed by larger spaces or tighter time lines, high performance crews with extra staff and machinery are a necessary part of the equation. You can't settle for good intentions when good results are needed.
General cleaning services should be adaptable to any type of environment and usage profile, with the ability to customize staff and equipment teams. Your particular needs should fit alongside similar client profiles within the vendor's roster of existing customers.
High standards in employee performance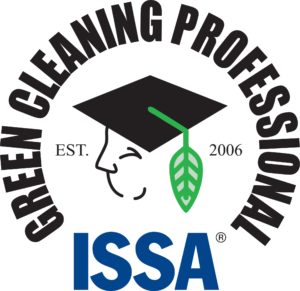 Commitment to high standards and practices should be evident in company affiliations and certifications. It should also be reflected in reference to the recruiting, hiring, and training of their employees. A culture that focuses on the economics and aesthetics of sustainability will translate into janitorial best practices on every client property, every single day.
Leadership in terms of these cultural values should be seen throughout the organization. The account representative, the crew leader, and service staff should all demonstrate the same level of commitment to your satisfaction, and to your clients' safety and comfort.
Positive testimonials and satisfied customers
At the end of the day, you should find testimonials like this from a vendor's existing customers, about the quality of cleaning services and the management commitment to innovate and add value.
"As a property manager, my ultimate goal is to keep our tenants satisfied. I feel that you have helped us be proactive with cost saving and our green initiative."
– M3 Millennium Companies, Atlanta
Clean and green value in building management
The Service Fort, LLC, enhances facility value, and client comfort, with high performance cleaning services and products. We cover the state of Georgia with a focus on Metro Atlanta commercial office and industrial space, and educational, religious, and sporting facilities with 10,000 square feet or more. Call (770) 856-5751 today, or click on
www.theservicefort.com
, and ask about how we help facility managers save money through innovations in clean.