Green Cleaning at The Service Fort Atlanta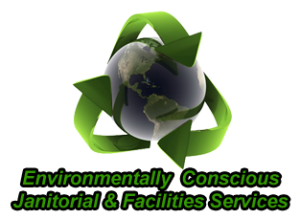 The Service Fort provides Green Certified cleaning products, so your building not only looks great, but is also a safe and healthy environment for you and your employees. Green Cleaning is a unique janitorial program that selects products and implements procedures that are less harmful to the environment. These programs all expose building occupants, visitors and janitorial personnel to fewer health risks. Programs that increase indoor environmental quality such as the ones being implemented by The Service Fort are proven to reduce absenteeism by as much as 23%, increase employee retention by as much as 12% and improve productivity by as much as 6%.
In addition to the products that the janitorial staff use to clean, there are also specific products in your facility that can be replaced to significantlly improve your environment as well as save you considerable dollars. The Service Fort can help you acheive these goals and would be glad to provide you with a facility consultation.