The Service Fort Is One Of The Inc. 5000 Again in 2015!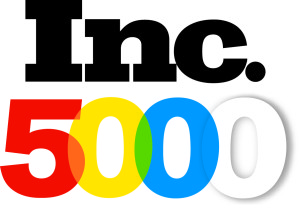 We have once again been listed as one of the Inc. 5000 fastest growing companies in the U.S. This time for 2015!

Meet the fastest-growing private companies in America
The Inc. 5000 is ranked according to percentage revenue growth over a four-year period. To qualify, companies must have been founded and generating revenue by the first week of the starting calendar year, and therefore able to show four full calendar years of sales. Additionally, they had to be U.S.-based, privately held, and independent—not subsidiaries or divisions of other companies—as of December 31 of the last year measured. Revenue in the initial year must have been at least $200,000, and revenue in the most recent year must have been at least $2 million.
The Service Fort is one of these top companies
The Service Fort is recognized and has received the accolades for making this prestigious list for 2015. We are number 2678 on the Inc. 5000 list for 2015 (view is by clicking here).