Bathroom Cleaning Tips – Tile and Grout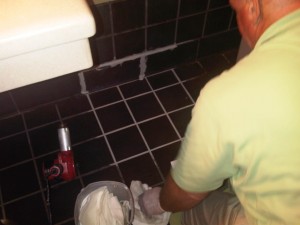 At some point your tile and grout begins looking old, discolored and may seem impossible to clean.  That is where our tile and grout restoration process can help.  We can make what was old look new again.  Check out some information on how we do it here at http://www.saniglaze.com/.
This is just one of the many services we can offer to help your facility remain a clean, healthy environment for your employees and customers alike.