The Service Fort on the Bulldog 100
The Service Fort Ranked No. #23 on the 2017 Bulldog 100 List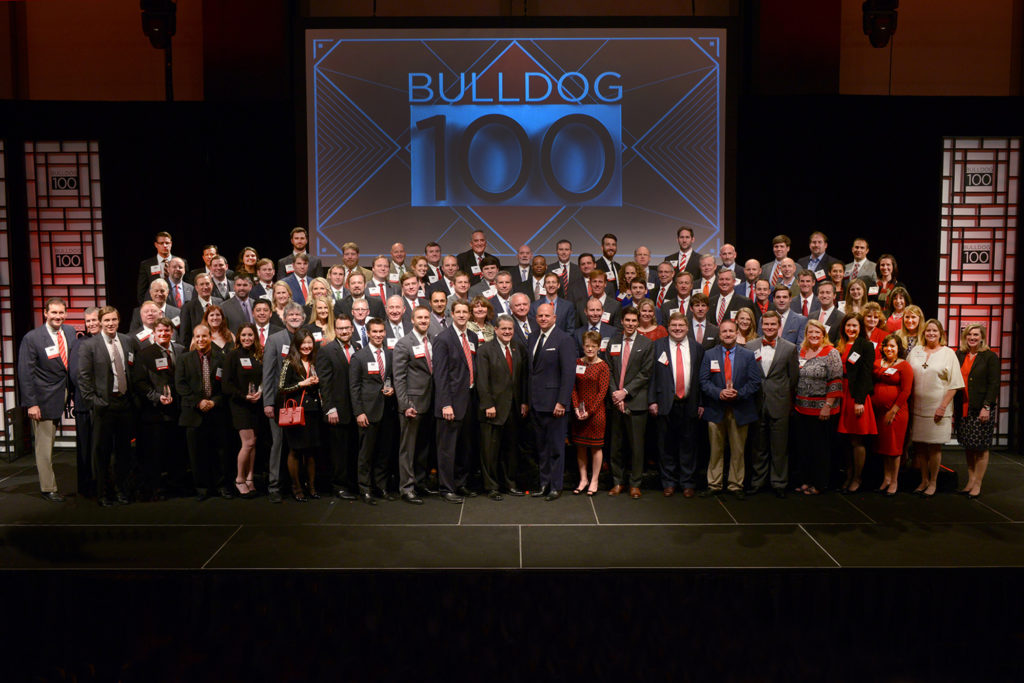 Athens, Ga. – The Service Fort, LLC based in Atlanta, Georgia, was recognized as the No. #23 fastest growing business owned and operated by University of Georgia graduates during the 2017 Bulldog 100 Celebration February 4 at the Atlanta Marriott Marquis in downtown Atlanta.
The Service Fort, LLC owned/founded and led by UGA graduates Jeremy Fort – President (AB '98) and Brad Beem – Vice President (AB '97), specializes in providing janitorial cleaning and facility services and products.
"We are honored and proud to be recognized as a member of the 2017 University of Georgia Bulldog 100 list," said President Jeremy Fort.
The Bulldog 100, coordinated by the UGA Alumni Association, recognizes the 100 fastest-growing businesses owned or operated by UGA graduates.
Approximately 490 nominations were submitted for the 2017 Bulldog 100. The class includes companies of all sizes, providing services and products in a variety of industries, including real estate, law, IT, consulting, retail and pest control. Companies as far west as California and as far northeast as New York, made the list this year. The average compounded annual growth rate for this year's Bulldog 100 businesses was 44 percent.
Warren Averett CPAs and Advisors partnered with the UGA Alumni Association to review nominated business' financial records to determine the ranked list.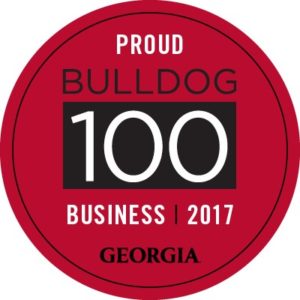 Nominations for the 2017 Bulldog 100 were accepted between February and May 2016. To be considered for the list, each organization must have been in business for at least five years, experienced revenues in excess of $100,000 for the calendar year 2013, and be owned or operated by a former UGA student who either owns at least 50 percent of the company or is the CEO, president or managing partner. The Bulldog 100 recognizes the fastest-growing businesses regardless of size by focusing on a three-year compounded annual growth rate.
To recognize the 100 businesses and the 131 alumni who lead them, the UGA Alumni Association hosted the 2017 Bulldog 100 Celebration February 4 in Atlanta. The evening began with an exclusive reception for honorees hosted by First Data, a global leader in commerce-enabling technology and solutions. This year's keynote speaker was Debbie Storey, retired Executive Vice President of AT&T Mobility Customer Service and author of the book Don't Downsize Your Dreams. Storey spoke about the importance of strong vision, adaptability and creative thinking in an ever-changing economic and technological landscape.
The 2017 fastest-growing business was Chicken Salad Chick, helmed by president and CEO Scott Deviney, who received his degree in economics from the University of Georgia's Terry College of Business in 1995. The company is based in Auburn, Alabama and was started by a stay-at-home mom and her software salesman husband after selling chicken salad at PTA meetings. To date, the company operates 62 restaurants, and has sold 146 franchises in eight states, selling chicken salad in 15 flavor profiles. In 2016, Chicken Salad Chick landed at No. 37 on Inc. Magazine's annual list of the 500 fastest-growing companies in the U.S., raking in $9.8 million in 2015, with a growth rate of more than 6,000 percent in the past three years. The company has also been named one of FastCasual.com's top Movers and Shakers and one of Nation's Restaurant News' 2015 Breakout Brands.
"The UGA Alumni Association is excited to honor our graduates who are founding and leading these prosperous enterprises," Ruth Bartlett, president of the UGA Alumni Association board, said. "It is inspiring to see the influence these businesses have on our students. Student participation in Bulldog 100 allows our scholars a unique opportunity to network with these accomplished business leaders, and also to observe the best examples of success from people who once were where they are now."
To view the complete list of 2017 Bulldog 100 businesses, photos from the event or nominate a business for the 2018 Bulldog 100, see www.alumni.uga.edu/b100. Nominations are being accepted through May 31, 2017, at that website.
The Service Fort, LLC Specializing in janitorial cleaning and facility services and products covering the state of Georgia with focus on metro Atlanta commercial office space, educational, religious and sporting facilities with 10,000 square feet or greater. www.TheServiceFort.com
The UGA Alumni Association
The UGA Alumni Association supports the academic excellence, best interests and traditions of Georgia's flagship university by inspiring engagement through relevant programming, enhanced connections and effective communications. For more information, see www.alumni.uga.edu