The 20 Best Reasons To Consider Professional Cleaners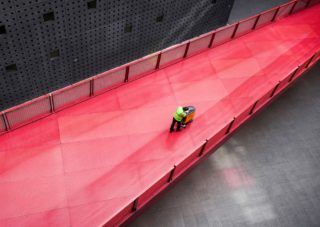 Complete checklist of professional janitorial services
Starting with 5 fundamental principles, these 20 reasons cover everything there is to consider about janitorial services. Every detail enters into a value equation. Every business will value the different details in its own way.
Use these 20 points as a checklist for a decision process, or as a set of questions for comparing service providers. Let's start with a clean slate.
Top 5 big-picture reasons to outsource janitorial services
Overall cleanliness of a property is pride of ownership made visible. It enhances and complements any style, structure, and age of building and property. This visible quality reflects an image of the core personality of the company.

A 1st impression is not a one-and-done thing. 1st impressions are made every day, as employees, partners, other staff, and visitors come and go. Cleaning standards should respect and honor this process.

Dedicated cleaning companies maintain up-to-date technical information and practical knowledge, based on industry standards for training and certification. Effective crew leadership and modern methods and equipment deliver consistent work quality and measurable results.

Business managers can spend a lot of time on a portfolio of janitorial supply chain and staff management. This diverts management from the primary business operations. Strategic janitorial off-loading can give a big lift in management capacity where it's needed most.

Health and wellness is a maintenance issue. Cleaning services target allergens, dust, cleaning product ingredients, and other health risk factors in maintaining a hygienic indoor environment. Natural and building-related conditions can be addressed as part of this program.
Within these 5 areas, 15 specific details play a role. They don't all fit neatly into one category or another, but they all affect core business operations. Overall, the impact is seen in connection with human resources, financial management, and logistical operations.
HR reasons for professional janitorial services
Delegate the hiring, training, staff scheduling, short-term replacements, overtime controls, paid time off, payroll tracking, and all related records.

Company values and staff culture can reflect environmental and social concerns through

specialized green service providers

and other affirmative programs.

Safety and comfort levels of a clean and organized premises help protect staff and increase efficiency.

Staff morale improves when formal responsibility for 'cleaning up after everybody else' is outsourced as a value-based program of expertise and accountability.
Financial reasons to consider commercial cleaners
One fixed cost center can replace many variable lines of accounting.

One account for centralized control of supply chain and material management.

Transfer out insurance cost and liability for janitorial staff and operations.

A high-performance cleaning service provider will serve as a proactive strategic facilities management partner.

A commercial cleaning service partner is always available for consultation on programs and systems analysis.
Logistical reasons to outsource cleaning operations
Flexible and consistent scheduling, and custom scheduling to meet unique, specific program needs.

Ability to respond to special events and other requirements to ramp up or down with specific resources as needed.

Up-to-date supplies, tools, equipment, and products ensure regulatory compliance with performance and safety measures.

Remove productivity losses due to multi-tasking for staff assigned with in-house cleaning duties.

High performance cleaning crews focus on repetition of routines and high standards of job performance to produce superior, consistent results.

Specialized crew can include certified mechanical trades (plumbing, HVAC, electrical) as needed, for one-stop facility management service.
A janitorial services wish list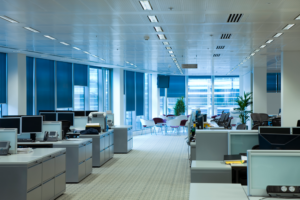 It's a long list. The combined value of the service is high. And the results play a major role in shaping the culture and character of the organization that occupies the physical space.
At The Service Fort in Atlanta, we provide professional and dedicated commercial janitorial services and facility management which truly help your business. Call us at (770) 856-5751 to clean up those work spaces and increase productivity!