Public Security Issues for Corporations in a Dangerous World
Public Security in the Corporate Environment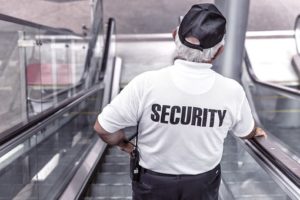 Public security is a concern that people pay more attention to in general these days. Nobody wants to live in constant fear and suspicion, but the news is often filled with alarming stories and reports. The dangers of crime, violent extremism, natural disasters and other seemingly random events have a way of preying on people's minds.
Safety is a State of Mind
The truth, of course, is more complicated than the reports in the news would lead you to believe. Statistically, the kinds of harmful events mentioned above are almost certain to not happen to the average member of society on any given day. And yet, bad things do happen.
The solution: be prepared. Be vigilant and watchful and aware of your surroundings. But live your life as you normally would. Go about your business as you would like to do. The actions associated with being prepared will not only reduce your risk of harm or danger even lower than they already are. Those actions will also increase your peace of mind and reduce your underlying sense of stress and anxiety.
If You See Something, Say Something
Most Americans are now all too familiar with the Department of Homeland Security campaign that encourages citizens to take public security personally. According to the DHS website:
"If you see something, say something.

To report suspicious activity, contact your local law enforcement agency. Describe specifically what you observed, including:

Who or what you saw

When you saw it

Where it occurred

Why it's suspicious

If there is an emergency, call 911."
With this active mindset, you'll be safer, and you'll feel safer. Both of those outcomes are a positive result of a proactive approach to risk management. The benefits of this kind of proactive approach are even more important in the corporate and institutional world than they are in the private lives of individuals.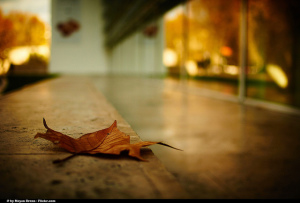 Secure Corporations Protect Their People and Property
That's because these formal organizations, large and small, bring people together in greater numbers with very regular patterns of behavior. The need for protection, prevention, and crisis management is multiplied by the numbers of people and by the value of the physical and financial assets and properties involved.
For businesses, government agencies, schools, and major public events, the most cost effective and thorough way to instill this level of security and preparedness is to employ a professional security service. This allows the employees and clients of these organizations to focus on the work and services they are there to deal with. This ensures that security and safety are the top priority only for the small group of professionals who are trained and tasked to be fully alert and focused on potential for danger at all times.
Fort Secure and The Service Fort Is Your One-Stop Shop
The Service Fort provides end-to-end facility management services. Fort Secure employs only well-qualified and military-trained guards to provide protection for personnel and property at any scale, at any location. Our experienced guards will protect your investments, enforce laws and rules on the property and serve as important deterrents to criminal activities.
At The Service Fort in Atlanta, we provide professional and dedicated commercial janitorial services, facility management, and security services which truly help your business. Call us at (770) 856-5751 to clean, maintain and protect your work spaces and increase productivity!