Outsourcing Facility Management
Outsourcing Facility Management Needs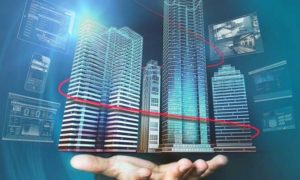 Your business operates to make products or provide services to your customers. Those customers may be in Atlanta or spread across the country or even the world. The people you depend on to make it all work, though, function with a local presence in your buildings. For them to do their jobs and drive your success in the market, they need to be in a place that meets their evolving needs over time.
While you can manage this process on-site, maintaining a team in-house to manage your facilities does more than commit full-time resources to the cause. It also places risk on you if something goes awry, and sets you up for entrenchment in policies and methods that may require occasional revamping. By outsourcing facilities management to The Service Fort, you can focus on running your business itself while taking advantage of our expertise for your facilities management needs.
Protecting Yourself
When you hire facilities management staff in-house, you usually do so because it gives you a sense of control. After all, your employees learn their procedures under your direction, and theoretically, you avoid difficulties that may arise from people who do not depend on you for their employment.
Unfortunately, what you gain in control under these circumstances, you give up in responsibility. If a repair goes wrong, be it structural or electrical, you bear responsibility for injuries or damage that result from any errors your employees make. Your liability insurance goes up with every potential hazard you take on. Further, you end up with employees wearing different hats, some of which they wear better than others.
When you work with The Service Fort, however, you work with facilities management experts, who assign the right person to the right task in your organization, whatever your building requirements may involve. Moreover, we are licensed, insured, and bonded; we stand by our work not only in word, but with financial protection for you and your company.
A Fresh Perspective
In addition, your organization grows over time through fresh ideas and openness to ways of improving what you do. Why should this not extend to your facilities as well? Research into ergonomics and workspace functionality goes on every day, and changes in your workforce needs and expectations change over time. When you work with in-house staff, you often find over time that your team becomes focused on putting out fires and maintaining the status quo in your building, rather than creating improvements that can make your employees more efficient and comfortable, while saving time and money in the process. You can focus on doing what you do best, and turn facilities management over a team focused exclusively on that set of tasks.
At The Service Fort, we pride ourselves on doing what we do better than anyone else in the Atlanta area. When you bring our team on for your facilities management needs, we work to make your employees better and improve the working lives of you and your team.

Businesses in Atlanta have numerous options to choose from when it comes to janitorial and facility management services. The Service Fort provides flexible service plans while also providing replacement products and cost efficient strategies for your place of business. To learn more or to enlist our services, contact us today! (770) 856-5751