How Does Full Service Facility Management Save Money?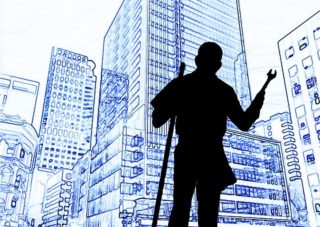 Commercial buildings require a steady flow of janitorial care and maintenance to remain clean, healthy, comfortable, and safe. Daily cleaning, scheduled and unscheduled maintenance work, monthly or quarterly major cleaning operations, and periodic renovations and refits amount to a massive ongoing investment of time, money, and human resources.
Is there a way to structure these requirements so they can be carried out at a high level of quality and efficiency that also results in cost savings? For many commercial property managers working to optimize janitorial and maintenance services, there are a variety of ways to improve quality and save money at the same time.
Integrated Facility Management
If a building is already operating on an integrated facility management model, and the management team is committed to best practices across the board, performance enhancements and cost savings are probably being realized already.
However, for many property owners and managers, there is often an element of "business as usual" involved in their building's operations. If all maintenance, janitorial, and facility management staff are based in-house or are outsourced to an underperforming service provider, there may well be room for improvements.
Proactive management practices can achieve better efficiency and performance on an ongoing basis. These initiatives can also lead to lower total costs and higher ROI. Integrating overall facility requirements is a key part of the process.
Breaking Down the Cost Centers
Standard Office Supplies
Combining the consumption patterns of all building occupants enables increased purchasing power and volume discounts on standard office and administrative supplies and equipment.
Human Resources
Having facility management expertise always on call rather than always on the clock can result in substantial savings. It can also result in a wider field of experience and knowledge to draw on because of the expanded range of issues, customers, and buildings involved in the outsourced manager's portfolio.
New Products and Technology Innovations
Facility managers with a full-time focus on building maintenance will generally have a wider exposure to new product and technology innovations. They will be in the marketing loop for manufacturers and distributors of all the latest materials and methods and be well able to incorporate those that deliver cost savings and improved performance.
Choosing a Facility Management Service Provider
The move to high-performance integrated facility management services cannot be done on the basis of general ideas and unsupported promises. The financial stakes are too high, and the consequences of poor service delivery can be serious and long-lasting.
To avoid these risks, detailed RFP submissions should be accompanied by clear and compelling ROI calculation reports. These will show the projected financial outcomes of all changes to property management operations.
These reports should include client referrals from organizations similar in scale to the property in question. Satisfied customers in comparable operations are the best evidence of a firm's ability to do the job required and deliver the cost savings as expected.
Commercial Facility Management and Cost Control
The Service Fort
provides high-performance commercial cleaning as well as integrated facility management services throughout the Greater Atlanta area and the Southeast region. Our
commitment to customer satisfaction
is based on reducing costs and improving results. Let us demonstrate how we can unlock the value of these services in your operations. Give us a call today at 770-856-5751, or email
info@theservicefort.com
.