Commercial Cleaning at Your Business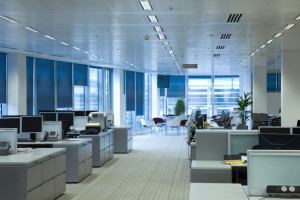 For business owners that value the importance of a professional image having an office that is clean and tidy is essential. Your business is a reflection of you and your commitment to cleanliness plays a vital role in the experience of your colleagues and potential prospects. In addition, this also communicates to your staff that you value their health in the workplace because Healthy High Performance Cleaning (HHPC) is becoming more of an industry standard.
Nevertheless, we felt it was important to list the types of industries we service and what those services encompass.
Note: The Service Fort is not limited to these fields and we are more than happy to discuss how to assess your business' janitorial needs. Please contact us by calling 770-856-5751.
The Service Fort services these types of industries and common areas:
Medical including doctor's offices, hospitals, and urgent care facilities
Financial Institutions including banks and corporate offices
Retail
Fitness and health clubs
Industrial
Sports venues
Building lobbies, entrances, employee rest areas, conference rooms, office areas
Our cleaning staff is trained to address these areas:
Green cleaning
Dust furniture
Glass and mirrors
Carpet spills
Windows
Tile/Grout
Restroom cleanup and sanitizing
Outdoor pressure washing

Services provided may change according to the contract, service area and severity of the work.
Frequent cleaning makes the process easier, environmentally friendly and presentable for your business.
For a list of current clients, click here.
The Service Fort, LLC currently cleans over 6 million square feet every night. When you interface with a Service Fort professional, we listen to your wants, needs and budget from which we base our Healthy High Performance Cleaning program (HHPC). Our HHPC program can help improve the image of your facility, as well as show your employees, customers or tenants that you care about their health in the workplace.
To learn more about our commercial cleaning services, or a facility consultation, give us a call (770) 856-5751.