Combat Springtime Allergies
How To Combat Springtime Allergies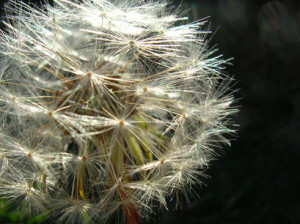 Spring has unearthed her beautiful self, which means longer days, sunshine, and a whole lot of pretty flowers loaded with pollen. Amidst your spring-cleaning, we've compiled a list of tips to help you cope with the allergens, because we all know how bad springtime in Atlanta can be.
Tips to Combat Allergies
Know your triggers. According to Pollen.com, about 50 million Americans have seasonal allergies that result in sneezing, stuffy nose, itchy eyes, nose and throat. By taking prescription medications early, you may prevent symptoms before they begin.
Change air filters. Indoor air quality depends on you and how often you change your filters. A clogged filter works twice as hard to push air through using excess energy and irritating your allergies.
Trap dust. Feather dusters dissipate dust and set off allergens in your home. It's best to use a household cleaner and rag to rid areas of dust.
Use Green Cleaning Products. Although allergies vary from person-to-person, using fragrance-free cleaning products helps avoid inflaming allergy symptoms.
Bug-proof your bedroom. A majority of your exposure to allergies is in your bedroom. Dust mites enjoy basking in the dead skin cells found in your sheets. Wash your bed linens, decorative pillows and stuffed animals in 130˚ water weekly to kill mites.
Spring season in Atlanta, Georgia can be rough. Between the oak, pine, mulberry, grass and weeds budding, your immune system is probably being ambushed from all directions. Take care of yourself and follow these precautions to help take a stand against spring allergies.
About The Service Fort
The Service Fort, LLC currently cleans over 6 million square feet every night. When you interface with a Service Fort professional, we listen to your wants, needs and budget from which we base our Healthy High Performance Cleaning program (HHPC). Our HHPC program can help improve the image of your facility, as well as show your employees, customers or tenants that you care about their health in the workplace.
To learn more about our services, or a facility consultation, give us a call (770) 856-5751.