Choose The Right Managed Janitorial Services
How to Choose the Right Managed Janitorial Services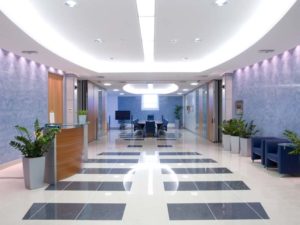 At The Service Fort, we believe we provide the best managed janitorial service you can find in the greater Atlanta area. That said, any other provider will tell you the same thing about itself. As a business owner, whom should you believe? The answer, of course, is that you should never take someone's word on their own excellence. Instead, take the time to examine and vet us and our competitors for yourself. The differences in how companies conduct themselves and communicate with you emerge clearly when you know what to look for.
Focus on Your Contract
Your contract with a managed services company defines what it will do for you, when, and for how much. Business relationships work best when built on mutual trust, but the scope of your contract will both lay out what you can expect from the company, and what it will expect from you. You should be able to understand clearly the terms laid out, and be able to discuss and personalize those terms as required to best suit your needs.
Some managed services companies have standard contracts from which they are unwilling to deviate. But your needs should lead the way for determining what your contract dictates. A company unwilling to work with you should not be providing your company's janitorial services.
Experience and Expertise
Before you sign that contract, though, you also need to trust that the managed janitorial services company can deliver on its promises. Working with an established company generally means it has experience in the industry. Look deeper, though; is the provider's ownership and management consistent over time? Do their references satisfy any concerns you may have about how well they will meet your needs?
Consider also the processes and procedures the service provider has in place, and how it trains and selects its team members. You should be able to count on the expertise of those who will perform work on site for you, and be confident in the integrity with which they will enter your facility. You cannot require anything less for your business.
Communication Matters
Throughout the vetting and selection process, pay attention to how the company communicates with you. If you have questions, they should answer directly and honestly. If you have concerns, they should address them immediately. Double-talk and excuses are signs that suggest the company will not earn your trust, and should not earn your business. Using a managed janitorial service only works if you can work with the provider as an extension of yourself. Delays in getting responses and answers prevent you from achieving the efficiency you should expect. And if you are not comfortable with the provider's communication style when it is trying to gain your business, you should not expect it to be better once it has landed the opportunity.
At The Service Fort, we pride ourselves on delivering timely, expert service to our clients. Compare us to others in the market, and we are confident you will entrust us with your janitorial needs. Then Call us at (770) 856-5751