Attacking Those Dirty Floors
Cleaning Dirty Floors Made Easier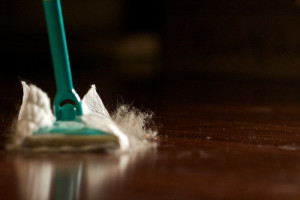 Frequent cleaning makes the process easier, especially with floors. Your floor is likely made from one of the following: vinyl, ceramic tile, laminate, or wood. Each material should be treated a little differently.
Keep your home or office maintained in between The Service Fort visits by creating a consistent cleaning schedule for your floors.
These are some of tips our professionals follow to make the process more efficient:
When mopping, start at the furthest corner of the room and then move towards the entrance
To avoid streaks, use a clean cloth wrapped around the end of the squeezed-out mop
For ceramic tile and vinyl floors, use a combination of warm water and all purpose cleaner
Sweep or vacuum up any debris of your wood floor before waxing
Never use a sponge mop to clean ceramic-tile floors
Use towels to clean up excess moisture
For tile and grout, this blog gives more tips and information.
The Service Fort, LLC currently cleans over 6 million square feet every night. We know how to clean those dirty floors! When you interface with a Service Fort professional, we listen to your wants, needs and budget from which we base our Healthy High Performance Cleaning program (HHPC). Our HHPC program can help improve the image of your facility, as well as show your employees, customers or tenants that you care about their health in the work place.
To learn more about our services, or a facility consultation, give us a call (770) 856-5751