5 Ways to Get The Most Out of Your Custodial Service
A long day of work can be tiring, and it may be difficult to imagine adding another task to your busy schedule. But there are a few simple steps you can take to make the job of your custodial service run more smoothly and enhance the efficiency of your office.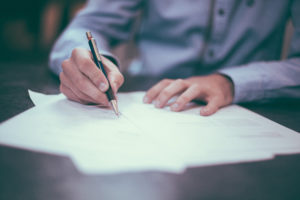 Tidy Your Workspace
Before you leave for the day, make sure your desk/workspace is neat and orderly. Put important documents and notes in their correct location, pick up and store pens/pencils, and take any flatware or mugs to the office kitchen facilities. This way, the custodial crew will have an easier time giving your office space a thorough cleaning. It's also nice to come in to a clean work space every morning.
Maintain Common Areas
Much like your personal space, maintaining order in common work spaces can substantially improve the work that your custodial service provides. Spaces like conference rooms and office kitchens that are used by the majority of the office personnel on daily basis should be maintained regularly. Make sure that all public physical materials are sorted and put away correctly, that the dishes in the kitchen are in cupboards or the dishwasher, and that personal items are stored in the correct place.
Properly Sort Garbage/Recycling
In many office spaces, the custodial service handles removal of office waste and recycling. Ensuring that the waste is sorted properly can improve how efficiently they are able to go through and clean your office space. You can help with this by
Clearing the office refrigerator of expired or leftover food that will not be eaten
Going through your files and properly discarding what you no longer need
Sorting the various materials recycled by your office
Properly disposing of waste is not only valuable in improving the operation of your office, but also reduces your office's environmental footprint.
Make Use of Wet Weather Mats and Boot Trays
Inclement weather can complicate your commute, but most office spaces are equipped to keep the unpleasant effects of weather contained. Minimize the impact of inclement weather on your work space, and help ensure an effective cleanup. In snow, rain, and mud, make sure to leave your messy boots/shoes on boot trays that collect outside mess. Alternatively, wiping off outdoor shoes before coming into the office will also minimize the effects of weather. This will ensure that carpet or tile stays clean and it reduces the amount that your cleaning service has to tidy up.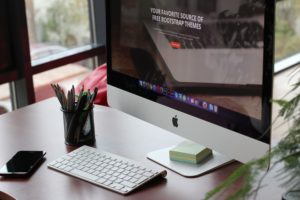 Working Late?
If you know that you'll be spending time in the office that overlaps with the custodial crew's schedule, try to coordinate with them in order to work efficiently with the way they clean. Make sure that you're not both trying to work in the same space simultaneously. If you do find yourself in that situation, ask them if they can change the order of their work, or offer to move elsewhere if you're able.
Having a custodial service can make working in your office significantly more pleasant, as working in a clean environment can improve productivity and overall office morale. As an employee who experiences these benefits, making a few small changes in your daily routine can help to ensure that the valuable service they provide is much more effective.
At The Service Fort in Atlanta, we provide professional and dedicated commercial janitorial services and facility management which truly help your business. Call us at (770) 856-5751 to clean up those work spaces and increase productivity!