5 Benefits of Outsourcing Facility Management Services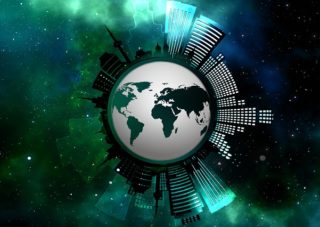 5 Benefits of Outsourcing Facility Management Services
Companies that own and manage commercial real estate are faced with a complex range of management responsibilities. Whether they own and occupy a single building for their own operations, or control buildings for leasing to corporate or private tenants, the financial and environmental pressures they have to balance are intense. This requires a high level of expertise across a wide spectrum of technical skills and knowledge.
There is an ever-increasing emphasis on environmentally responsible and sustainable building and facility management practices throughout the corporate world. Companies are aware of the cost savings that can be gained from adopting energy-efficient technology in physical plant and mechanical systems. Managers and employees alike are concerned about the health risks that can be associated with some of the materials and hardware that have been installed in the past.
Double trouble for property managers
In order to meet these new higher standards for the built environment, property managers and owners have to make a difficult choice. They can retain high-priced internal staff with the advanced experience and qualifications necessary to optimize property values and operational efficiencies. Or they can run routine maintenance operations that may in time erode the value of the property and increase its costs of operation over the life of the building.
Outsourcing to increase strategic value
There is a better way. By taking advantage of the following 5 key benefits of outsourcing the strategic functions of facilities management, organizations can get the most value out of their existing space while adapting to new opportunities and challenges for the future.
1 – Reduce internal management and cost burdens
The costs associated with an in-house facility management program can be prohibitive. HR services, employee turnover and training, and the senior management of policy and planning requires a significant commitment of resources.
2 – Focus managers and staff on core business objectives
Corporate resources that can be redirected to core business objectives and activities will contribute to measurable results in organizational growth and productivity. These results will produce additional revenues and margins that may flow directly to the bottom line.
3 – Dedicated on-demand facility management and maintenance
A dedicated outsourced service provider with sole responsibility for continuous needs analysis and constant customer satisfaction will provide focused results. One point of contact for the organizational communication channel will streamline in-house procedures and policy initiatives.
4 – Access new resources and products as needed
It's a rapidly changing world of building information systems and technology enhancements to mechanical systems. Just keeping up to date with optimal solutions as they emerge into the mainstream can be a full-time job, or two or three. The more an organization is oriented toward potential for growth and expansion, the more important it is to be on the leading edge of new developments in the field.
5 – Reduce liability exposures and costs
Exposure to risks associated with the health and safety of tenants and their employees can be substantial. Sharing some of the risks that stem from facility maintenance and management practices with the service provider can lead to cost savings that add up over time.
Comprehensive facility management services
The Service Fort provides facility management services throughout the Southeast. Give us a call today at 770-856-5751 or reach us at
info@theservicefort.com
. Let us show you the results of our
constant commitment to customer satisfaction
, and why we have a 98% customer retention rate.