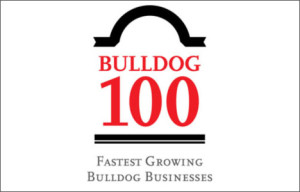 Yep, that's right, The Service Fort is on the 2012 list for the Bulldog 100 fastest growing bulldog businesses!  You can check it out on the web here, University of Georgia Alumni Association.  The details of this award are shown below.
Congratulations! On behalf of The University of Georgia Alumni Association, we are delighted to notify you that The Service Fort, LLC. is a member of the 2012 Bulldog 100: Fastest Growing Bulldog Businesses. Hundreds of companies, representing businesses from across the United States, were nominated for this distinction. Companies were ranked by a three-year compounded annual growth rate of revenues and were required to meet the following criteria:
in business at least five years
verifiable revenues of at least $100,000 for the 2008 calendar year
a UGA alumnus owns at least 50 percent of the company or serves as CEO, president, or managing partner
operate in a manner consistent with the University of Georgia's "Pillars of the Arch" character statement of Wisdom, Justice, and Moderation
The announcement of the 2012 Bulldog 100 will be celebrated at a special event hosted by the UGA Alumni Association on January 21, 2012 at the Marriott Marquis in downtown Atlanta. The evening will begin with a reception, followed by dinner and the awards ceremony. Keynote speaker, Deborah Norville '79, Emmy award winning television journalist, will lead us to the highlight of the evening – the countdown of the Bulldog 100.